Remember high school graduation?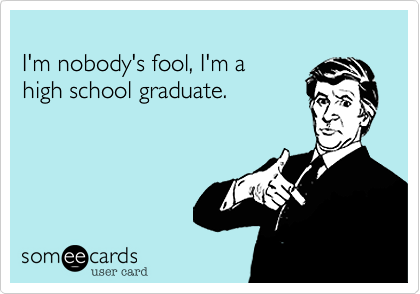 I remember it quite well, even though it was quite some time ago now (1997). I barely turned 18 before I graduated from Sauk Rapids-Rice High School. I knew where I was going to college. I knew I was going to be a music educator. I had a plan, and the plan was good. 18 years old, and I had this life figured out.
HA.
Remember college graduation?
I call still feel the cold May rain hitting my graduation gown as I ran into the auditorium at Concordia College in Moorhead, MN. I had learned a lot and grew up so much in those 4 years. I was more than ready to get married a couple months later. I was basically going to be a real life Michelle Pheifer when I moved to Atlanta to teach in the inner city. I had a plan, and the plan was good. 22 years old, and I still had life figured out.
HAHA.
Any parents out there remember the first couple weeks with Child#1?
I can still remember how that adrenaline felt coarsing through my veins, not allowing my mind to calm down and certainly not allowing me to "sleep when the baby was sleeping". I left my teaching career to be a stay-at-home mom. I had my first baby by 25. I was working the plan, and the plan was good. I had my life, AND this new little boy's life figured out.
HAHAHA.
Fast-forward to today, May 2015. I've been back in the St Cloud area since 2009. My husband and I still love each other after almost 14 years of marriage. Marriage is hard, yo. We have 3 kids, all are now school age. Parenting is like, EVERY DAY, man. You know what I'm saying? Relentless, I tell you! I strive to have a daily plan (maybe even weekly if I'm feeling lucky) but, other than that I'm not really sure exactly what is next in this crazy life. For the past decade, in addition to raising my kiddos, I have been a worship director at a few churches both in the Atlanta area and here in the St Cloud area. Once my kids started attending school, I made it it a point to be in their classroom/school on occasion to help out as needed. Teachers are are gift from God…seriously. What a tough job.
So, after all that background, I bet you want to know how I came to start the#unitecloud movement. How does a wife/inner city teacher/mom/worship director make the jump to something like social media activism?
Simple answer: My heart is broken.
My heart is broken for the people of this world, and, more specifically, for the people in my community. There are so many people that think they have it "together" while those "other people" just ruin it for the rest of us. I used to be one of them. But, my own share of heartbreaks and times of rejoicing over the past decade or so have made me wiser to the fact that I DON'T have it all together and that no one gets to dictate how I feel or how I act. I choose that. No matter what the circumstances.
There is something interesting about community….especially the online community. We seem to be OK with hate-speech. Outright, judgmental, knock-down/drag-out hate speech.
Don't like the fact that gay and lesbians can legally get married in MN? Throw a bible verse up on your Facebook post to let them know that you are just SURE that their "sin-lifestyle" is just the worst. Don't agree with the way St. Cloud "allows" Somali immigrants to live here? Comment on a St. Cloud Time article and tell the whole lot of them to "go back to their own country 'cause we don't want you here in America…you terrorists." Don't like that Obama wants all folks to have healthcare? Write a blog post blaming him for everything that is wrong with the healthcare system….and every other system for that matter.
And on, and on.
Can we not instead be people that see each other? I mean REALLY see each other? Can we see past the hijab to the mother at the PTA meeting that wants the best for her children's education? Can we ignore the liberal bumper stickers on the car beside us at the stoplight to see that she she is having an emotional breakdown right there on Division Street? Can we see past the "Homeless – please help" sign that the man is holding on the corner by Taco Bell to understand that he is a Vietnam Vet that served our country and has never been the same since? Can we go above and beyond in conversations with people who are so unlike us in their conservative viewpoints to find any commonality that may bring us together instead of having heated arguments that don't bring any understanding?
So, by know, you are probably thinking that this is where I would like spend a Friday night: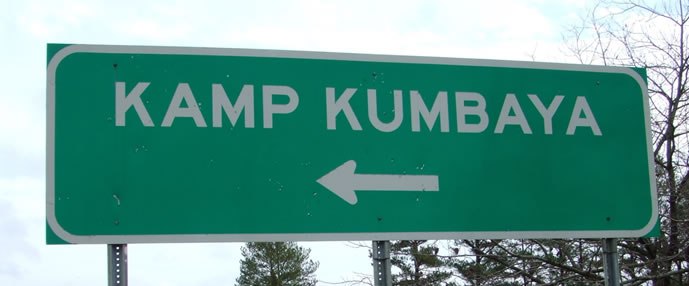 Just singing some camp songs and glossing over the real issues of the world with love, peace, and bunnies.
Nope.
I get that this world sucks. That there are people out there that are just plain horrible to you…and to people like you. That you can't trust ANYONE because everyone fails you at one point or another: parents, friends, spouse, brother, neighbor, boss, child.
But is this a reason to give up? No! We must press on to peace. We must seek out the goodness in our fellow humans. We must dig to the root of social problems because only then will we find true social change. One relationship at a time.
How do I think #unitecloud will change relationships? Let me tell you!
We are a grassroots, social media campaign, providing education & actionable steps to resolve tension and restore dignity to all St Cloud, MN people.
Call to actions and community events will be posted on Facebook, so look HERE. Mondays we hope to share with you actionable steps you can take each week. Think of it like a challenge, if you will. Some weeks they will seem so small, but trust me. The payout could be great. Wednesdays will be new articles or longer stories. Fridays will be something fun for the weekend. It only works if I can get all of you to try it out. What have you got to lose?
So make a point to like our page on Facebook and sign up for notifications so you see them in your feed. Share your stories– even if it's just a sentence. We are excited to hear how your step into social change made a difference!
Questions? Concerns? Quotes? Invitations to your event? Let us know all those things too.
We are you and you are we. I would say "we are the world" but, somebody already beat me to it:-)